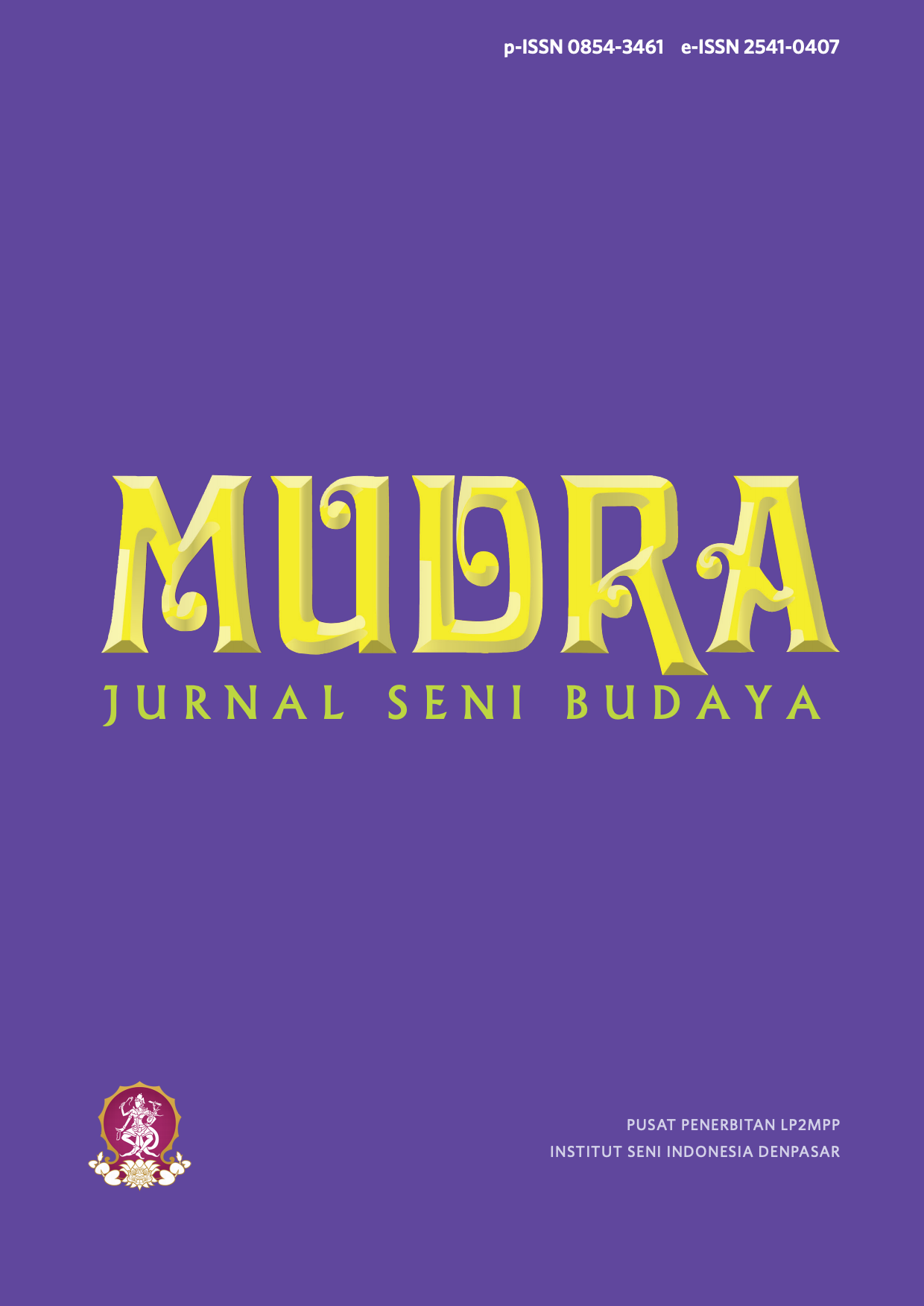 Mudra Jurnal Seni Budaya
P-ISSN : 0854-3461
E-ISSN : 2541-0407
Mudra Jurnal Seni Budaya welcomes article submissions and does not charge a publication fee
Mudra Jurnal Seni Budaya encompasses various concept, ideas, phenomena and analyses related to the topics of arts. Mudra Jurnal Seni Budaya is intended to spread information on arts and culture; therefore, we may obtain and acquire manythings related to arts and their problems from it
It is accredited applicable from 9 July 2018 based on the Ministry of Research Technology and Higher Education of The Republic of Indonesia No. 21/E/KPT/2018, dated 9 July 2018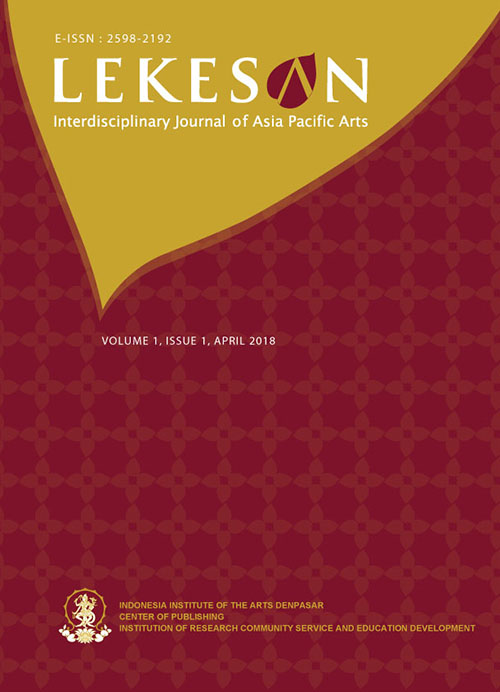 Lekesan: Interdisciplinary Journal of Asia Pacific Arts
E-ISSN : 2598-2192
Lekesan: Interdiciplinary Journal of Asia Pasific Arts welcomes article submissions
and does not charge a publication fee
Lekesan
is the name of Interdisciplinary Journal of Asia Pacific Arts, is dedicated to the best representation of Asia Pacific Arts from various perspectives. As the link of exchange knowledge and experience, its provides opportunities to world scholars, artists, and the community, who are focused in the aesthetic theory and practice of Asia Pacific Arts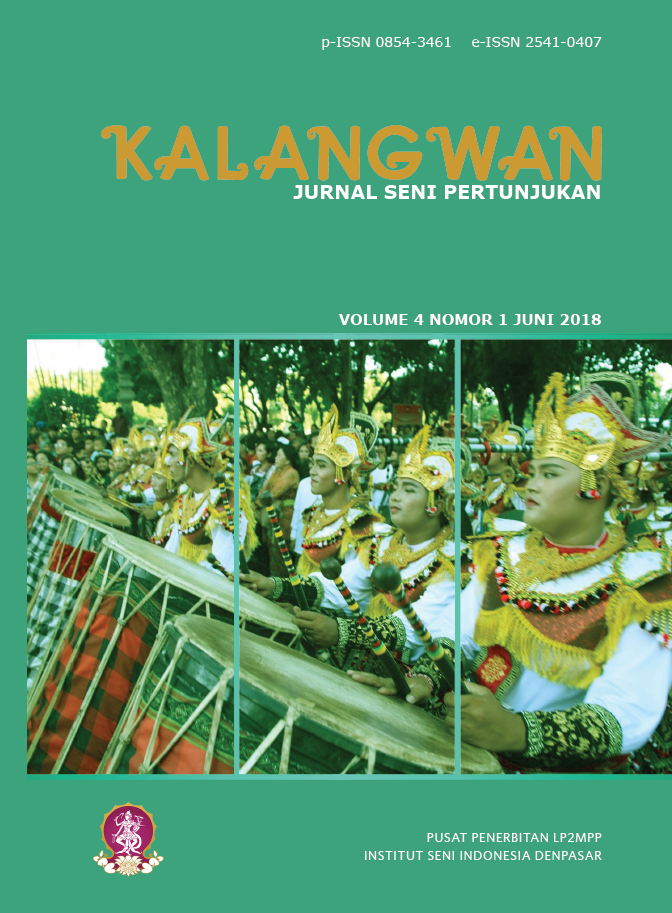 KALANGWAN : Jurnal Seni Pertunjukan
Jurnal Seni Pertunjukan Kalangwan merangkum berbagai topik seni pertunjukkan, baik yang menyangkut konsepsi, gagasan, fenomena maupun kajian. Kalangwan memang diniatkan sebagai penyebar informasi seni pertunjukan sebab itu dari jurnal ini kita memperoleh dan memtik banyak hal tentang seni pertunjukan dan permasalahannya
E-ISSN : 2615-1197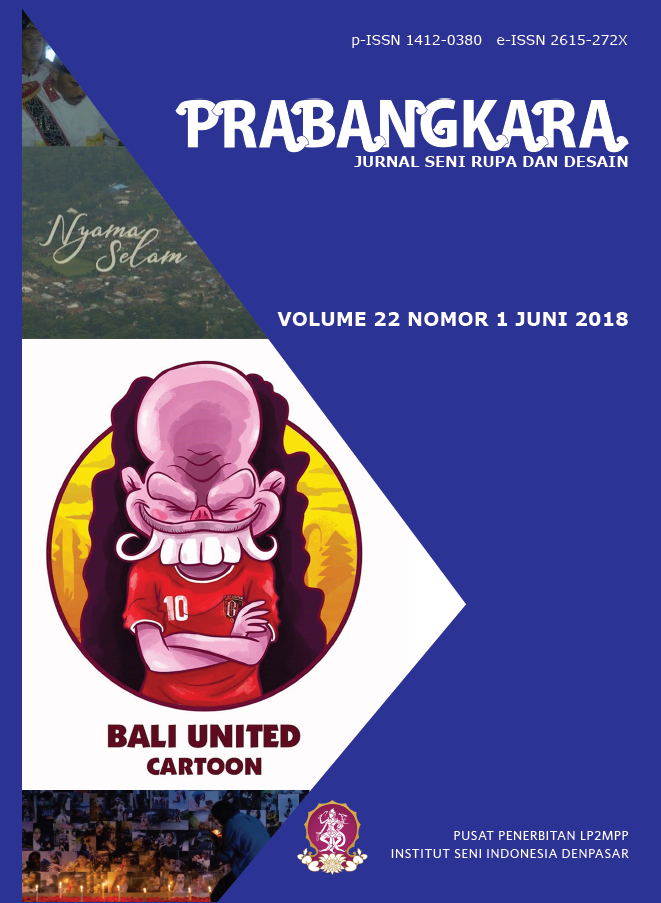 PRABANGKARA: Jurnal Seni Rupa dan Desain
Jurnal Seni Rupa dan Desain Prabangkara merangkum berbagai topik kesenian, baik yang menyangkut konsepsi, gagasan, fenomena maupun kajian. Prabangkara memang diniatkan sebagai penyebar informasi seni rupa dan desain sebab itu dari jurnal ini kita memperoleh dan memetik banyak hal tentang rupa dan desain dan permasalahannya.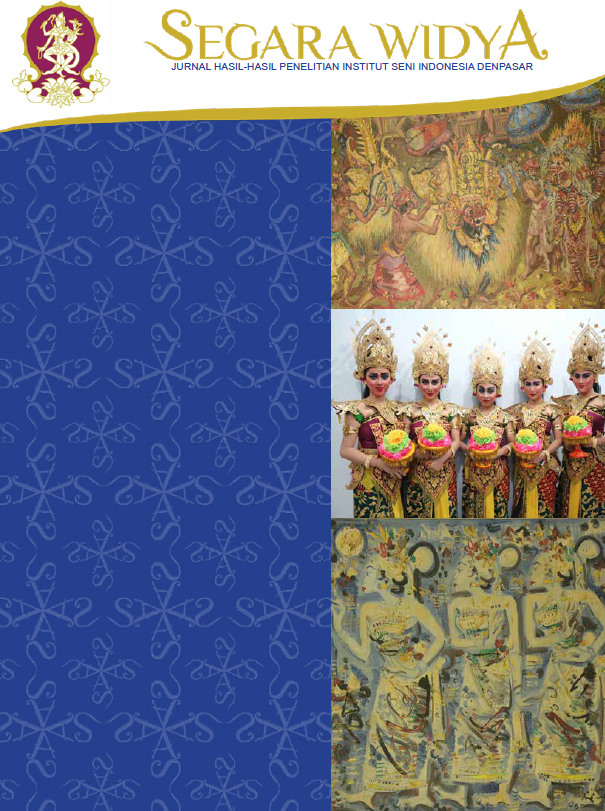 SEGARA WIDYA: Jurnal Hasil Penelitian dan Pengabdian Masyarakat
Jurnal Segara Widya adalah publikasi ilmiah khusus hasil penelitian dibidang seni pertunjukan, seni rupa dan desain. Naskah yang diterbitkan adalah hasil penelitian yang belum pernah dupublikasikan pada jurnal lain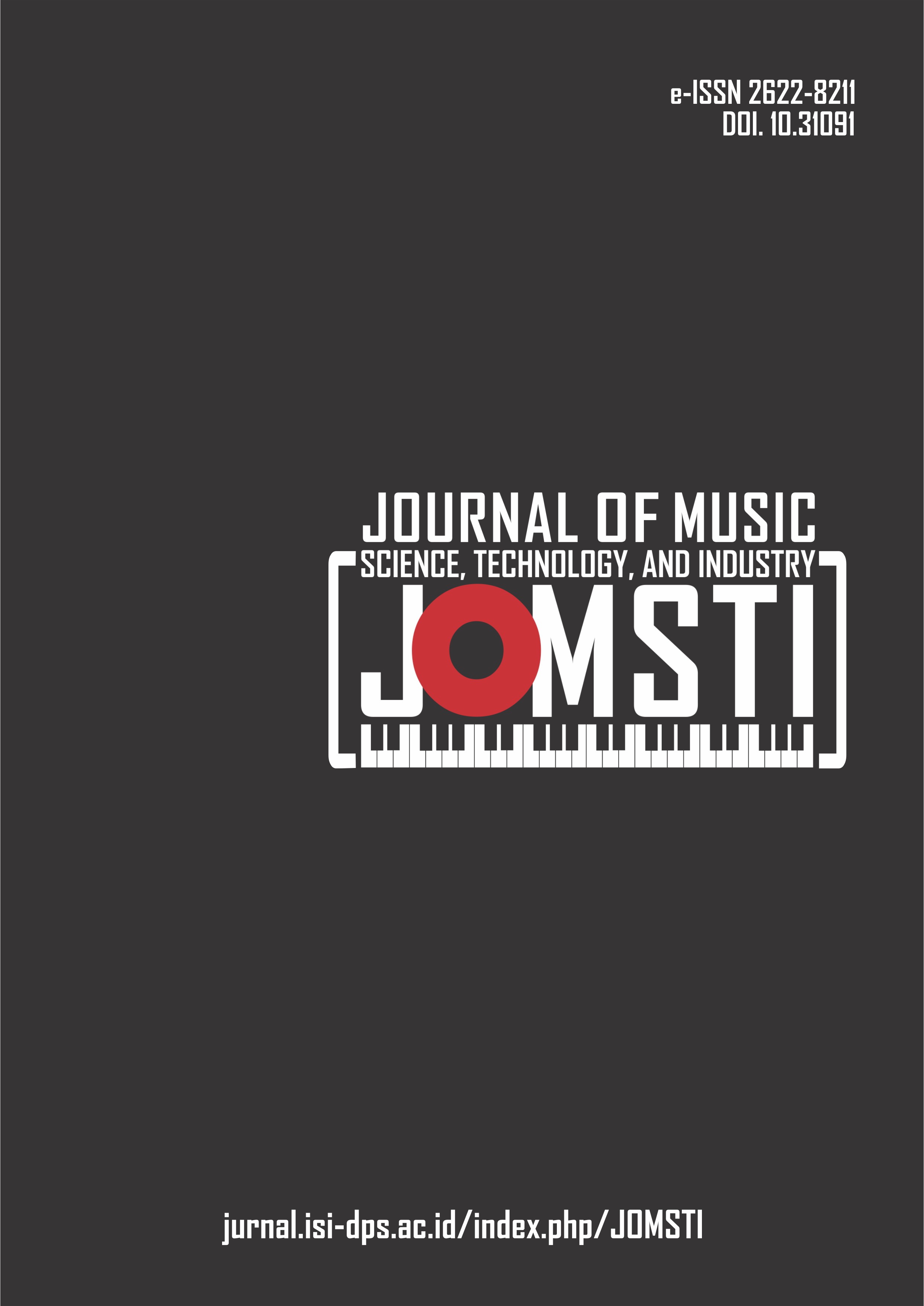 Journal of Music Science, Technology, and Industry
E-ISSN : 2622-8211 
Journal of Music Science, Technology, and Industry is a media disseminating scientific information on science, technology, aesthetic, and industry of music in relation to its uses in the society.  JOMSTI is published with a focus on philosophy, aesthetic, concept, and theory of music; music analysis and genre; music education and learning; specific and/or common, traditional and/or modern, local and/or global music history and entity; music application, practice, show or performance, and technology; production, distribution, and consumption in music industrialization; anthropology, sociology, and psychology of music.